Here's what I learned as a classroom teacher, after a few years out as a principal:
Have you worked with a 25-year-old lately? It not, you're missing out!
This year, I worked with a throng of early career teachers who were astonishingly capable, committed and adventurous. These professionals were meticulous in their approach to assessment, documentation and accountability, while creating flexible experiences and environments.
Every Sunday, I peeked into colleagues' planners and exclaimed, "Genius! Why didn't I think of that?" In meetings, they taught me about streamlined systems and efficient workflow. They worked with dizzying pace and clear purpose, switching from deep discussion to actionable items in seconds. And I watched with awe as they built strong rapport with students and found the positive, the hilarious and the celebratory in every situation.
What a joy!
I don't know when I stopped being 'young for the role' and started saying things like, "What do you mean you don't remember the Sydney Olympics?!"…but I wouldn't change it. These educators are driving our profession forward and I'm following them!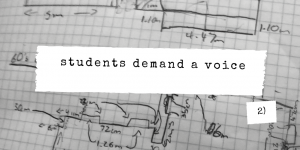 In 2018, students are more vocal, more empowered, more capable and more complex than I ever remember. Of course, children were always this fascinating – it's a matter of noticing capabilities and harnessing agency.
In this phase of my career, with deeper understandings of voice, choice and ownership, I watched with glee as students drove their own learning fuelled by a belief that it was theirs to design. "Ms O'Dwyer, just so you know…." became their catch-cry as they informed me of learning plans.  "Just so you know….I've invited a guest speaker on natural gas fracking; Jack and I are making our own probability experiment because we don't agree on independent outcomes; I'm going to the library for more WWII books because I don't really understand the causes; I'll be in the makerspace using a VR thingy for my climate change thingy".
As a result, I learned to sit down. To move back. To hand over the pen. And the board. And the timetable. Sometimes, I even remembered to be quiet. (I'm not cured of a propensity for "telling". I still guide with a too-heavy hand! But I'm gradually learning to watch, ask – and then speak – to honour these capable learners.)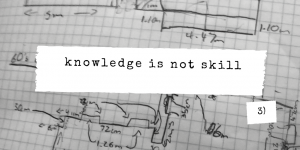 I have accumulated some knowledge over the past 15 years. Perhaps even a sliver of wisdom. As a result of reading, learning, collaborating and simply being in schools, I've seen some things and tried some things. In most situations, I have options, strategies and perspectives to draw upon. I can be a voice that says, "What about…?" "Have we considered…?" "This might work…" "I think this calls for…".
However, knowing is not the same as doing. This year, I found many skills to be sorely lacking! At times, my cognitive load was completely overwhelmed by minutiae and logistics. The best teachers are those with systems and routines to eliminate fuss and focus on learning. I have some work to do. Honing skills takes time, practice and reflection – fortunately, I'm surrounded by masters.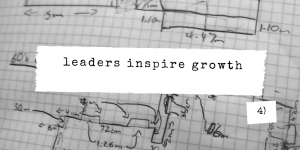 I learned that leadership matters. In ways I never understood while I was doing it. My current principal is a source of inspiration, energy and expertise. He can teach us all under the table, and often does, by jumping into team-teaching situations. He leads professional learning and drives change. The school feels different when he is on campus, such is his influence on climate and culture.
And best of all, he's not me. In almost every encounter, I find myself surprised, challenged, confused and then delighted by the dissonance. When I expect him to say, "Well done, team", he says, "We can do better." When I expect him to say, "This is important", he says, "We won't waste time on this". And with it, comes a clear explanation of what, why and how the mission and values of our school will come to life. He is generous with knowledge and feedback, inviting us to experiment, make mistakes and take risks.
It is exciting to witness a leader transform a community. I've bought into the vision. I'm growing every day.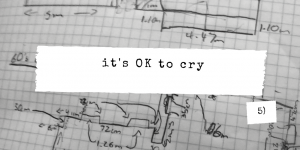 I knew that classroom teaching would deliver professional rewards. In fact, it over-delivered on all that I was seeking – discoveries (tools & practices), challenges (why isn't that child thriving?), puzzles (why isn't that concept sticking?), and unbridled joy (you are not the same child I met in January!). And I knew that the pay-off would be fatigue. Teaching is relentless. 8am arrives each day, ready or not, and there is no option but to give to those who walk through the door with intellect and curiosity.
What I wasn't prepared for was how deeply I would care. Within a month, I burst into tears at a planning meeting. "I'm just so disappointed." (All credit to my 25-year-old colleague who calmly climbed aboard the rollercoaster. I can't remember the problem –  a personal failing; a mistake made; a moment missed). The next week, as an anxious child excelled at public speaking, I dabbed at my eyes again. "I'm happy this time," I assured my colleague.
When teams are built on trust, passion is valued, and humanity is treasured. Throughout the year, my team shared our fears, successes, wonderings and frustrations, with shining eyes and open hearts.
That said, I'm grateful to have found an educational home that is challenging, inspiring and rich in friendship.
I have colleagues and leaders to thank for making it so.
Bring on 2019! New year, new discoveries, new learning.
Can't. Wait.