Groups of, bags of, lots of, doubles, triples, products….it's multiplication madness in Grade 4 this week!
We've been looking at all the ways to think about, represent and calculate multiplication. We've used arrays of objects, drawings, number sentences and formal algorithms.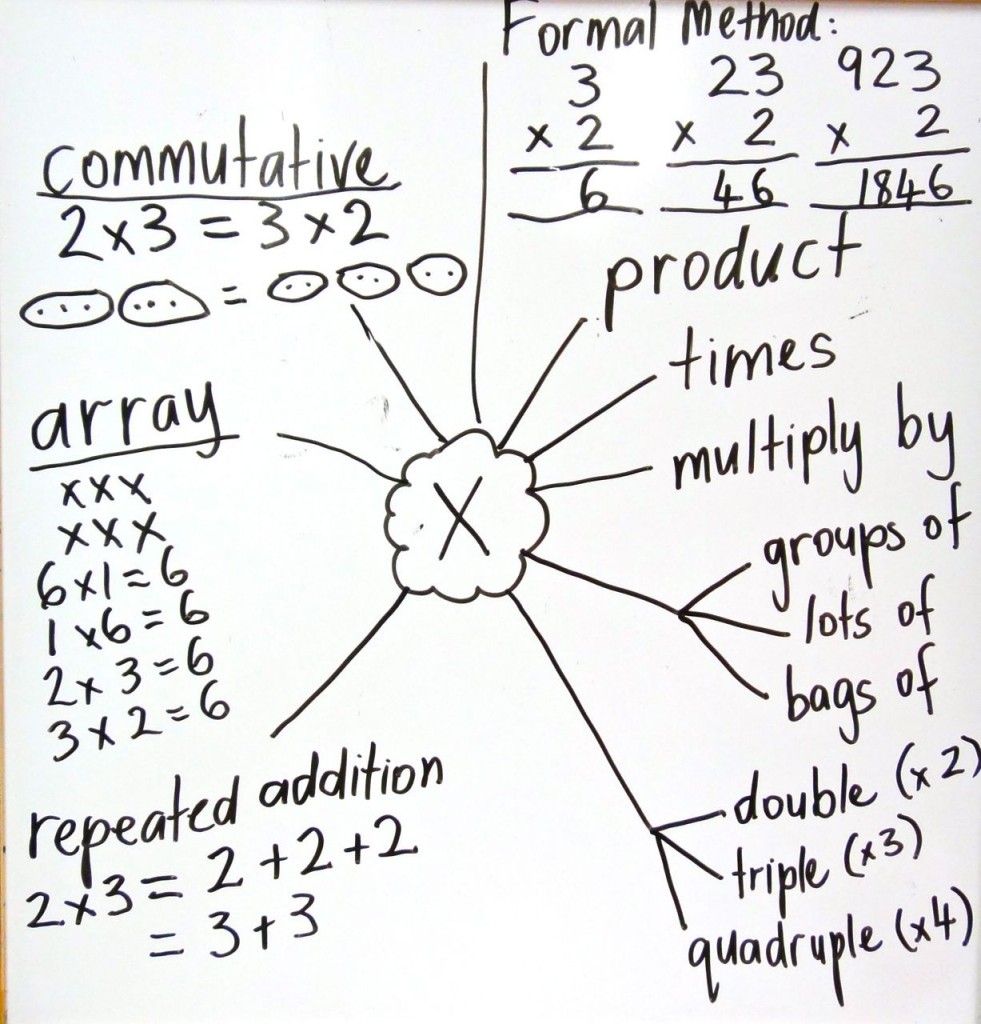 We've discovered that memorising our times tables really helps!
We've had speed competitions to find products, totals and differences. Each team works out their own strategies and the winners are constantly changing.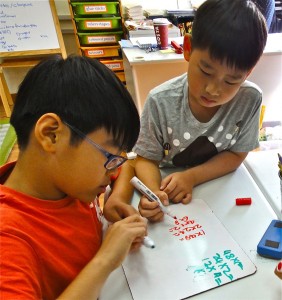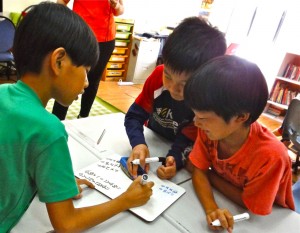 We've also had fun writing math problems about events from camp. For example, if there were 17 sticks and 12 marshmallows on each stick, how many marshmallows were there in total? We are very good at using all four operations (+, -, x, /) in word problems now.
Here we are solving each others' word problems: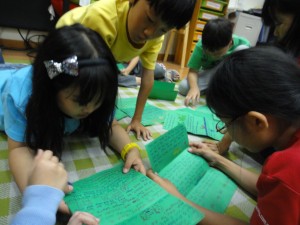 Some people in our class have such a good understanding of formal algorithms, they can work with algebra.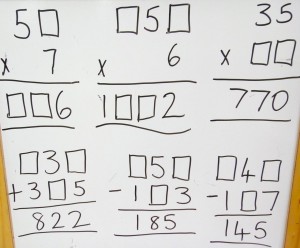 Stay tuned for interesting word problems and their solutions!
Add your own word problem for a friend to solve.