This week we had a challenge: to create large-scale timelines to represent each ancient civilisation.
Our timelines needed to include:
an appropriate, accurate scale
dates from 3000 B.C.E. to 2000 A.C.E
10 significant historical events
We were given a blank piece of paper and access to all information sources and measurement tools in our classroom. We needed all our Math and research skills to complete the task.
Here we are, hard at work: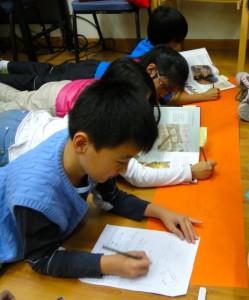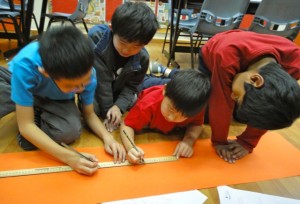 Here are some of our finished timelines: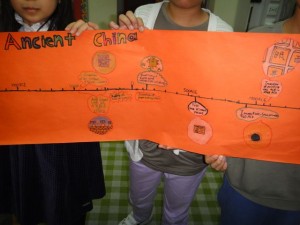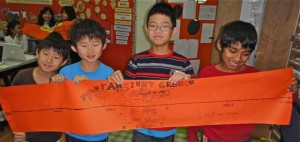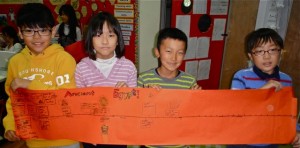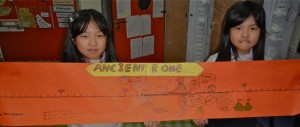 We were marked on understanding of scale, measurement skills, quality of information, presentation and cooperation. We assessed ourselves before Ms O'Dwyer added her comments.
What did you enjoy ?  What was the hardest part?  What did you learn from this task?
Now we can compare our timelines to better understand the order, span and key legacies of each civilisation.