We were very excited to interview an award-winning children's author this week, as part of our inquiry into story telling.
Jacqueline Harvey is the author of the picture book, Sound of the Sea, the best-selling Alice-Miranda series and the new Clementine-Rose books. She has won Australian Book of the Year, YABBA and Koala awards. Her Alice-Miranda series includes 8 novels. (Learn more about Jacqueline Harvey here: http://jacquelineharvey.com.au/. And here:  http://jacquelineharvey.blogspot.com/)
Our class has been studying Alice-Miranda at School over many weeks, while investigating genre, plot, characterisation and writing techniques.
During a Skype interview, we asked many questions about where Jacqueline finds inspiration, how she makes a story engaging, the themes of the book and the publishing process. Jacqueline told us she writes 50,000 words per book and sometimes spends 10 hours writing each day. She explained how to start with an idea, and then bring a character to life.  She gave us advice about writing dialogue and using action to keep a story moving.
It was really great to talk to a famous author. Jacqueline was interested in our lives, too. She asked us questions about Chinese New Year and the weather in Beijing. She told us that she travels regularly to promote her books. We encouraged Jacqueline Harvey to set the next book in China. We would love to see Alice-Miranda on the Great Wall!
(You will see the full interview on our wikis in the coming weeks.)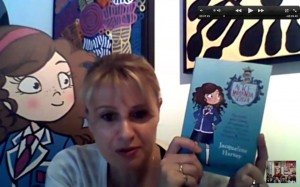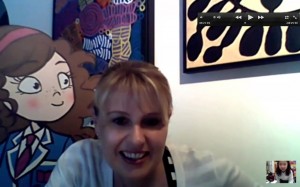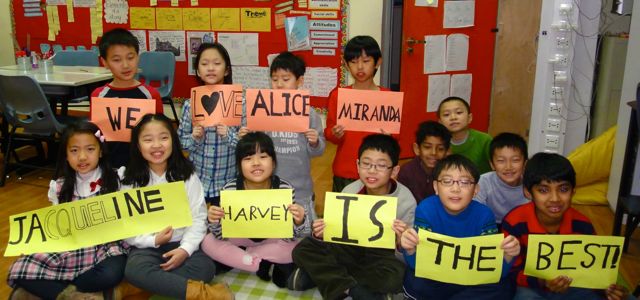 What did you find most interesting or surprising in Jacqueline Harvey's answers?
What did you learn about writing during the interview?
How will you use Jacqueline Harvey's advice to improve your writing?