Last week was a wonderful week in Grade 4. Guess what? It was Book Week!
Book Week's theme this year was "All the Bookshelf's a Stage". The focus was on performing arts. Our class had the special job of representing music, so we dressed up as rockstars. We sang a song called "All the World is a Stage" by a rockband from the 1970s called Slade. For our costumes we wore black t-shirts with BISS written on them in cool fonts. We also spiked our hair using gel. Then we sprayed our hair any color we wanted! We even drew cool symbols on our face like lighting bolts. It was really fun and we looked so cool.
During Book Week we also had the Living Library, in which people came to tell us about their lives and jobs. Grade 4 really listened to what each person said and we asked good questions. At the Living Library there was a computer game engineer, a bronze medalist in synchronized swimming, a UN aid worker and many other interesting people.
A published illustrator also came to vist us during the week. Her name was Anne Spudvillas and she told us all about the books she has illustrated. Her most famous book is the children's version of "Mao's Last Dancer". She taught us how to draw using charcoal and we drew giant cats.
During Book Week we exhibited our recycled book art. In art class, Grade 4 made disaster memorial books as part of our inquiry into natural forces. For this cool project we had to research a famous natural disaster and when, where and how many people died in this disaster. Then we found some symbols representing the disaster and created the number of symbols to match the number of deaths in the disaster. We also painted the book a color to represent the type of disaster (e.g. blue for floods, red for fires) and varnished our books. During SLCs, we showed our artwork to our parents. They were fascinated.
It was such a busy and exciting week!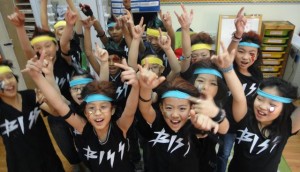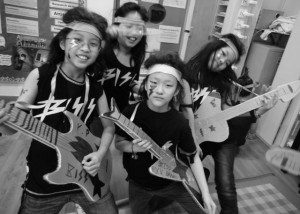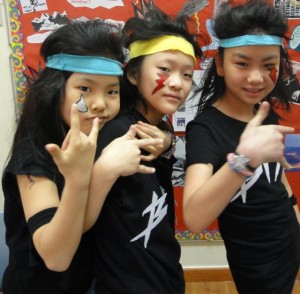 What was your favorite part of Book Week?
Explain what you learned from one of the Living Library guests.