About 3 weeks ago, we started inquiring into a natural disaster of our choice…and now we have completed our own science documentaries!
It was a 5-step research journey to create the documentaries. The steps were:
Choose one natural disaster that was interesting to us.
Prepare a speech about the 4 big concepts (cause, impact, response and detection/prediction). To do this, we found sources of information, took notes and kept a reference list.
Make a model or skit to demonstrate one concept.
Rehearse, then deliver our speech on video.
Use green/blue-screen technology to make our documentary exciting.
We all wrote wonderful speeches. Each group had different information about natural disasters such as earthquakes, volcanoes, tornadoes and avalanches. On the day of filming we were really excited and nervous to deliver our speeches.
After recording, we used green screen technology to edit in iMovie. We used Google search tools to find large, colourful images that matched each of our big concepts. The images became a background for our films and it helped us to look like we were in the real place. We tried to use gestures to point at some of the images as we spoke. We had some trouble with editing, but Mr Papaseit helped us work out how to get our images the right length for each section of speech.
Here are some screenshots from our documentaries. Please visit our individual wikis to see our films. We are very proud of our work. We hope you enjoy them and maybe even learn some new information!
By Hyun Seo & Diana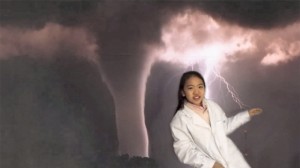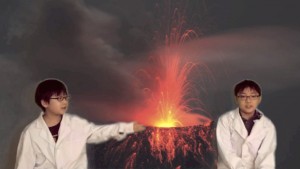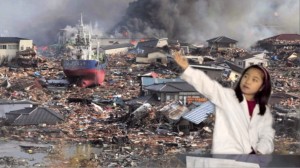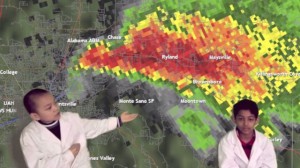 What are you most proud of in your documentary?
What was the most difficult concept to explain?
What was the most interesting thing you learned about natural forces?