We have discovered a big problem! We are using resources faster than we can replace them!  To understand the issue better, we watched videos about fossil fuels, energy consumption, pollution and greener solutions.
Then we began to collect our own data. We audited energy use in our homes and at BISS, and oh dear, what a shock! We are wasting resources every day! We found lights on in unoccupied classrooms, air-conditioners set below 18 degrees, electrical devices drawing power when not in use and even leaky taps.
But the thing that upset us most was that many classrooms in our school didn't have paper recycling systems. So we are going to change that! We made new recycling bins, then taught a lesson to each class about how to separate their trash and why recycling is important. It was tricky to talk to the youngest students in Pre-K, but now they are our best recyclers!
Each day, we are collecting the recyclable paper & card from the classrooms and storing it. We are noticing less waste and better sorting in the younger classes. In a few weeks, we will take all the materials to a recycling plant. This will save trees, electricity, water, chemicals and a lot of pollution.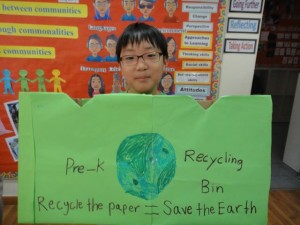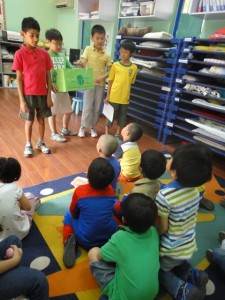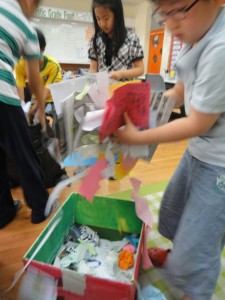 Why is it important to save trees?
Why is recycling a helpful solution?
How can people reduce paper use?